Skoki Lodge Gift Certificate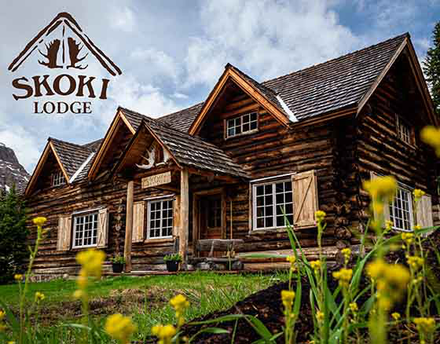 Product Description
Give your friends or family the experience of a lifetime. Buy them a gift certificate for beautiful Skoki Lodge, a National Historic Site.
Skoki Lodge is situated in a beautiful high alpine region in Banff National Park. The eleven kilometer trail from Lake Louise to the Skoki Valley makes Skoki Lodge an ideal destination for hikers, skiers, snowboarders and snowshoers of all levels. From Skoki Lodge one can access breathtaking mountain ridges and alpine lakes, or explore five different adjoining valleys. All stays include gourment meals and afternoon tea. Alcohol and retail items can be purchased at the lodge by cash, credit card or Skoki Lodge gift certificate.
Summer season runs from late June to early October.
Winter season runs from late December to mid April.
Visit skoki.com for more details.
Use the amounts on the right to create your custom gift amount and once your purchase is complete a member of our reservations team will contact you to create a gift letter with your own custom message to give to the recipient.
Skoki Lodge Gift Certificate
Free
Available